About Stringtown Animal Hospital

Dr. Ellie Scott purchased Stringtown Animal Hospital in 2004 with the goal of creating a pet care facility that is exceptional at preventing and treating illness. Prior to 2004, Dr. Scott worked as a Relief Veterinarian servicing many veterinary hospitals in central Ohio. She witnessed a large amount of variety in these facilities, but noticed the presence of two obstacles at every hospital. The first was a lack of communication with pet parents regarding their pet's disease risks and how to prevent those conditions. The second was a lack of resources, whether financial, physical, or emotional, that were required when disease occured and treatment was necessary.
The foundation of Stringtown Animal Hospital was built upon overcoming these two obstacle. By focusing on the individual risks a patient has and the needs of the entire pet family, a pathway to healthier pets, happier clients, and affordable care is created.
We encourage you to interact with us. We want to know your expectations, needs, and concerns so we can develop a unique care plan, together as a team, that will be effective, affordable, and successful.
 

STRINGTOWN ANIMAL HOSPITAL
1320 Stringtown Rd. Grove City, OH 43123
YourVet@stringtownanimalhospital.com
Our Mission
Communicate our Compassion, Knowledge, Skill, and Postivity, with every interaction, while showing our appreciation of the individual needs of every patient and client.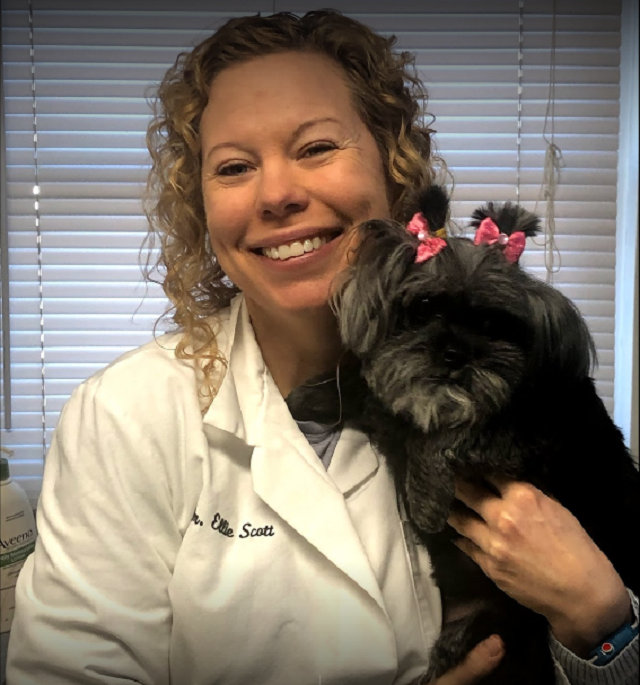 Dr. Ellie Scott
Veterinarian & Practice Owner
Dr. Scott graduated from the Ohio State University, College of Veterinary Medicine in 2001. Upon graduation, she practiced in Cape Coral, Florida at a busy 6 doctor practice. Upon her return to Columbus she practiced as a relief veterinarian traveling throughout central Ohio.  She enjoyed being able to adapt care plans based on the individual needs of patients. The benefits she witnessed prompted her to develop a care facility that focuses on educating pet parents and working with them as a team. She purchased Stringtown Animal Hospital in December of 2004 with this goal. She provides a unique care experience that quickly comforts her patients and their families.  She enjoys surgery and providing individual positive experiences with each patient visit. Dr. Scott's family includes two German Shepherds, Riddick and Furiosa. She has a long term partner, Barry, that can often be seen helping at the hospital.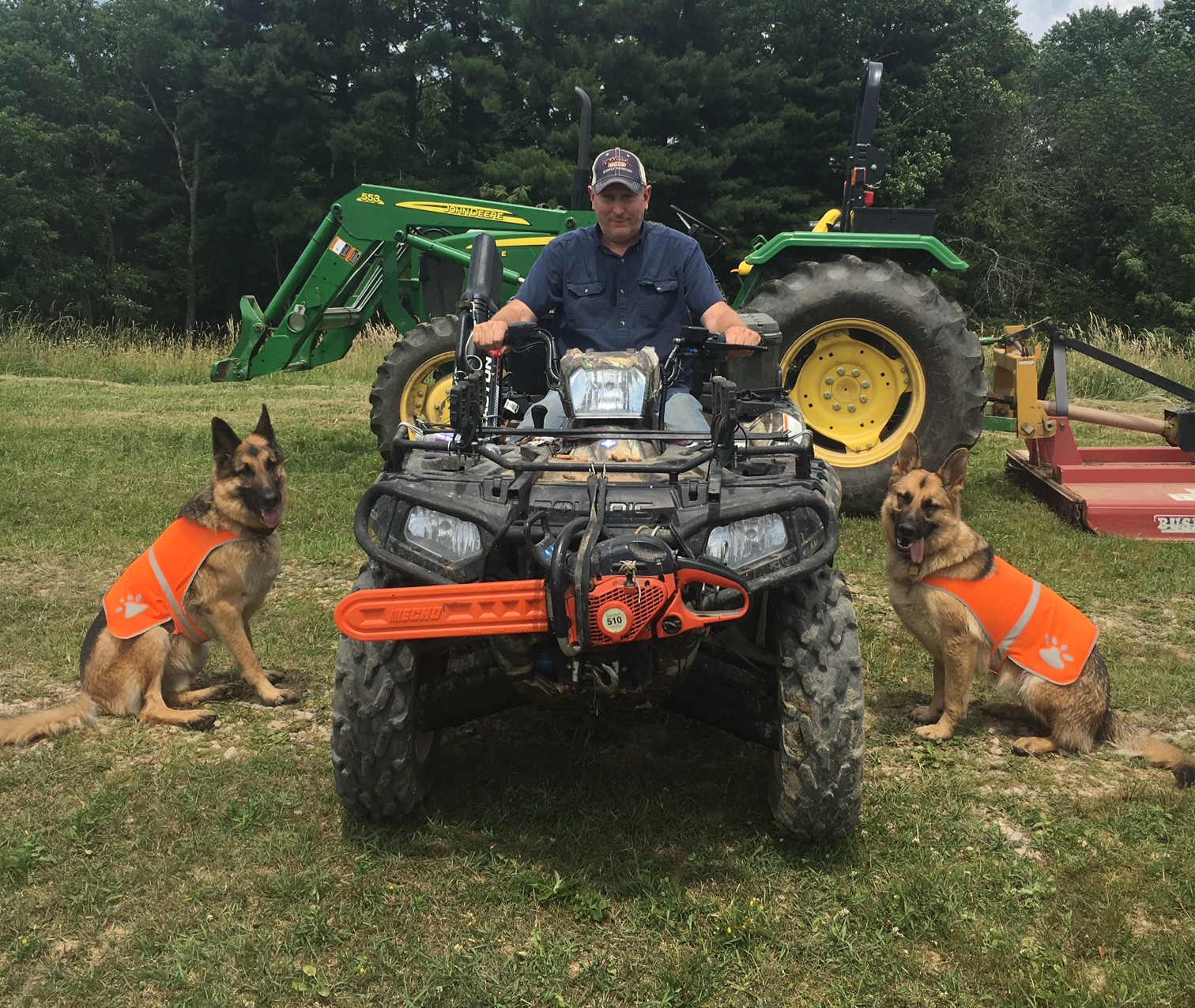 Dr. Jim Carter
Veterinarian
Dr. Jim Carter grew up on a farm in Guernsey County Ohio and attended Ohio University for his undergraduate studies. He completed his Doctorate of Veterinary Medicine at The Ohio State University in 1993. He is an avid conservationist and practices environmental protection for wildlife on his farm in Vinton County, Ohio. His gentle demeanor and compassion are a great comfort to his patients. Dr. Carter's family includes his dog (Riddick & Furiosa) and horses (Booboo & King).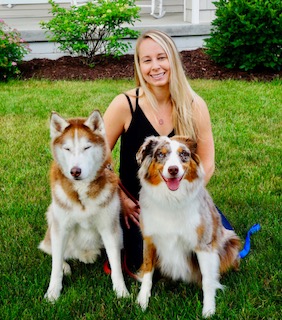 Dr. Allyson Bond
Veterinarian
Dr. Allyson Bond grew up in Medina, Ohio, prior to moving to Columbus, Ohio to attend The Ohio State University for her undergraduate studies. After completing undergrad, Dr. Bond went on to pursue a Master's Degree in Animal Sciences, specializing in Cardiology prior to veterinary school. She graduated with her Doctorate of Veterinary Medicine in 2015 from The Ohio State University College of Veterinary Medicine. Dr. Bond has been practicing small animal medicine in central Ohio for 3 years now. She has a passion for surgery and internal medicine. Outside of work she loves to travel, ski, bike, and run with her dogs. She currently resides in Marysville, Ohio, with her husband Dr. Randy Bond, their son Reese, and their two dogs Riley and Dex.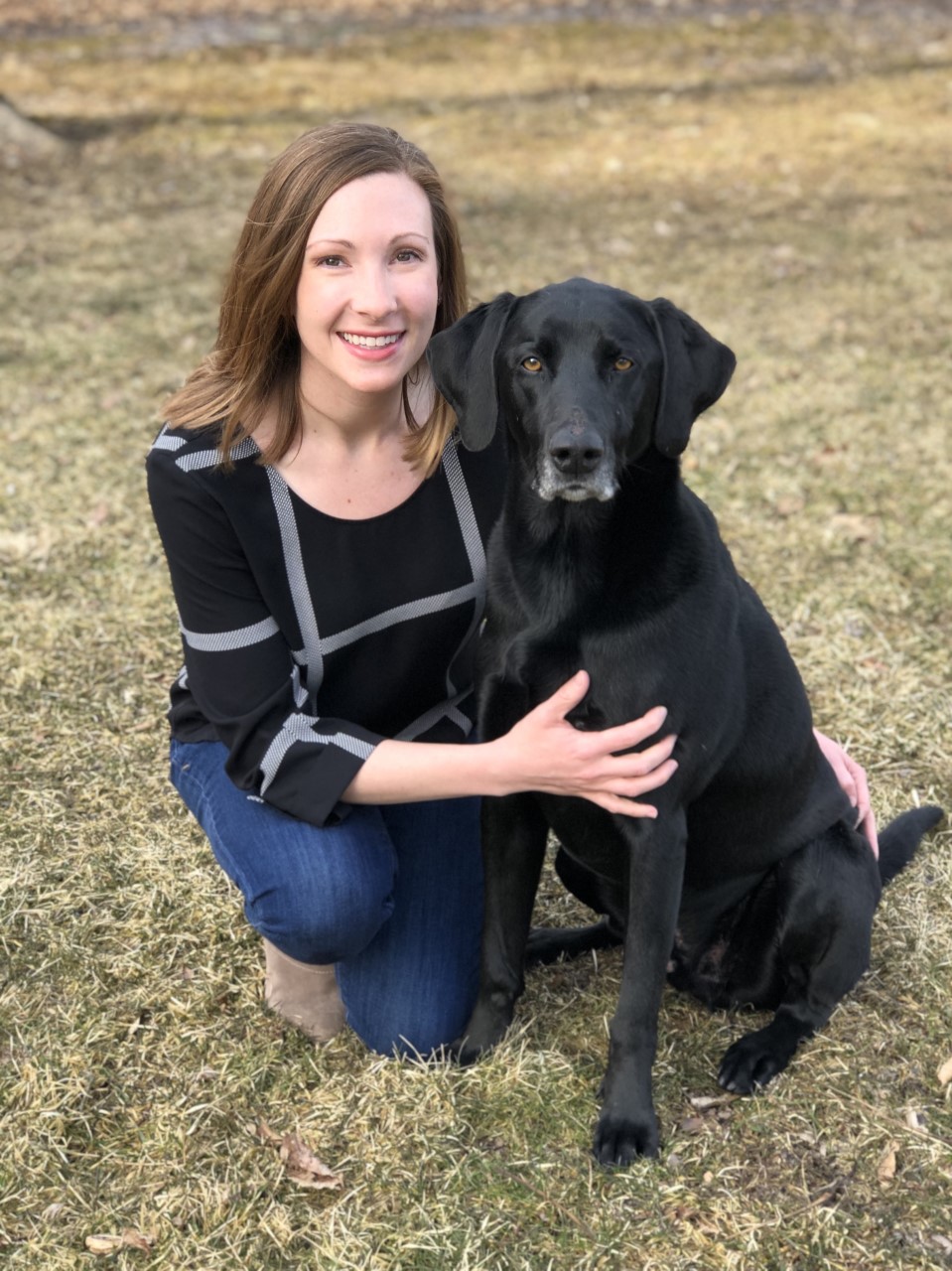 Dr. Polina Rivers
Veterinarian
Dr. Polina Rivers is originally from Indianapolis, Indiana. She completed her undergraduate studies at Oterbein University where she double majored in Molecular Biology and Pre-Veterinary Medicine. She then received her Doctorate of Veterinary Medicine in 2015 from The Ohio State University College of Veterinary Medicine. After graduation, Dr. Rivers worked at a small animal practice in Springfield, OH. She currently resides in Marysville, Ohio with her husband, Justin, their son, Cohen, dogs (Ava and Jax), and cats (Zeus and Ped). During her free time, Dr. Rivers enjoys horseback riding, reading, hiking with her dogs, and spending time with family.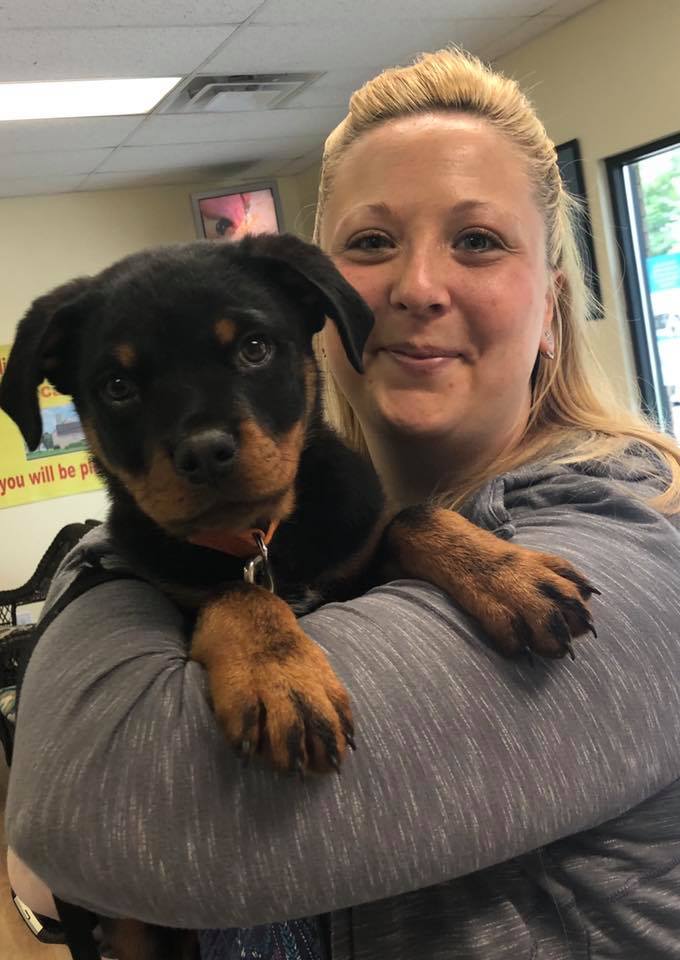 Dani Ventola, RVT
Office Manager
Dani graduated from Columbus State with a degree in Veterinary Technology. She provided services as a Registered Veterinary Technician at the Ohio State Univerisity large animal ambulatory office in Marysville for 8 years. Her warm personality and problem solving are a benefit to our team and clients.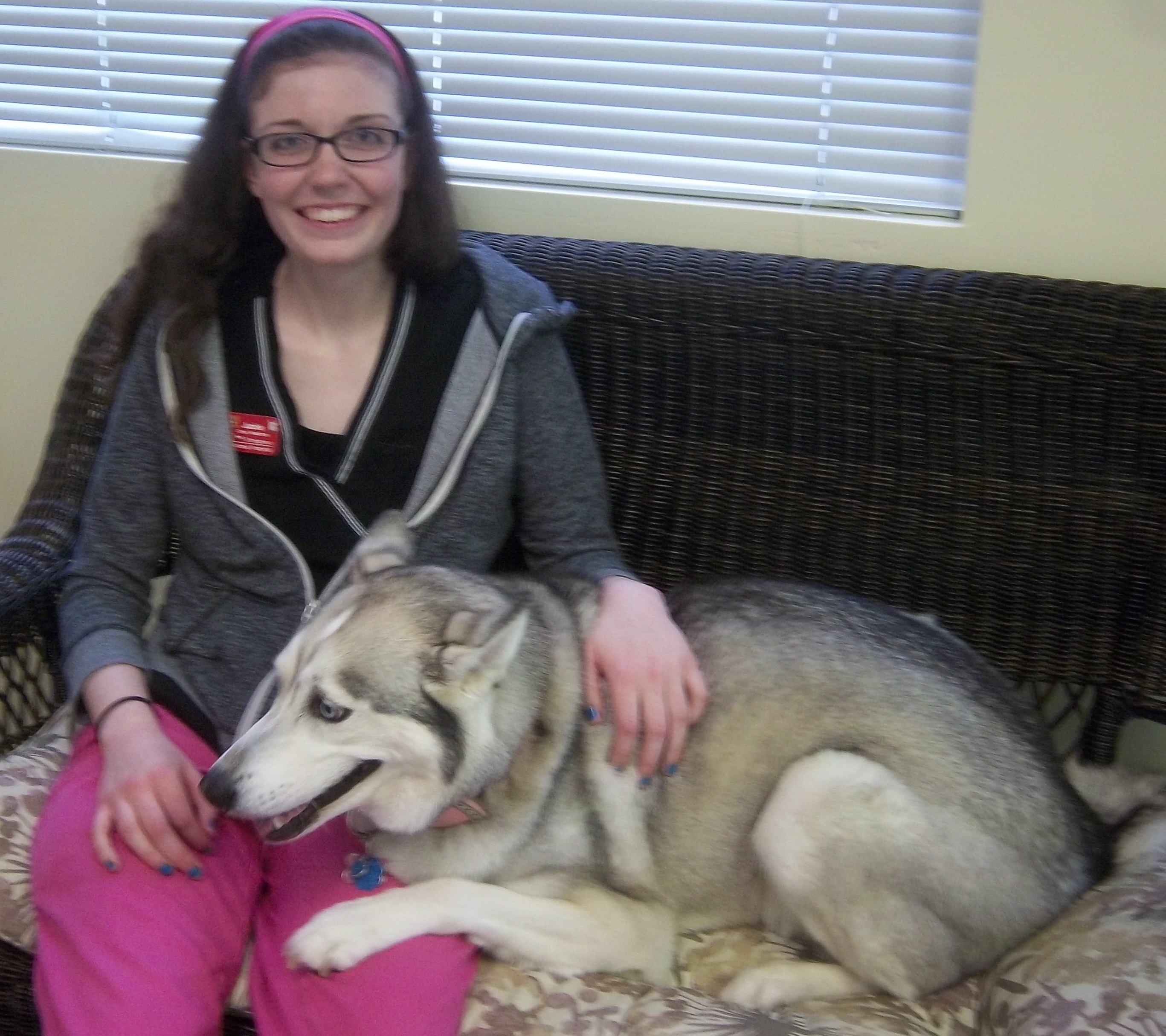 Jackie Boden
Client Relations Team Leader
Jackie graduated in 2010 with a degree in English from Columbus State.  She was born & raised in Columbus, Ohio.  Since childhood, she has shared a special bond with animals, dogs, especially.  She has 2 fur babies at home, a Siberian Husky, Gabby, and a feisty kitten named Cleo.  Jackie has a son, Matthew, who shares her love for animals of all shapes and sizes.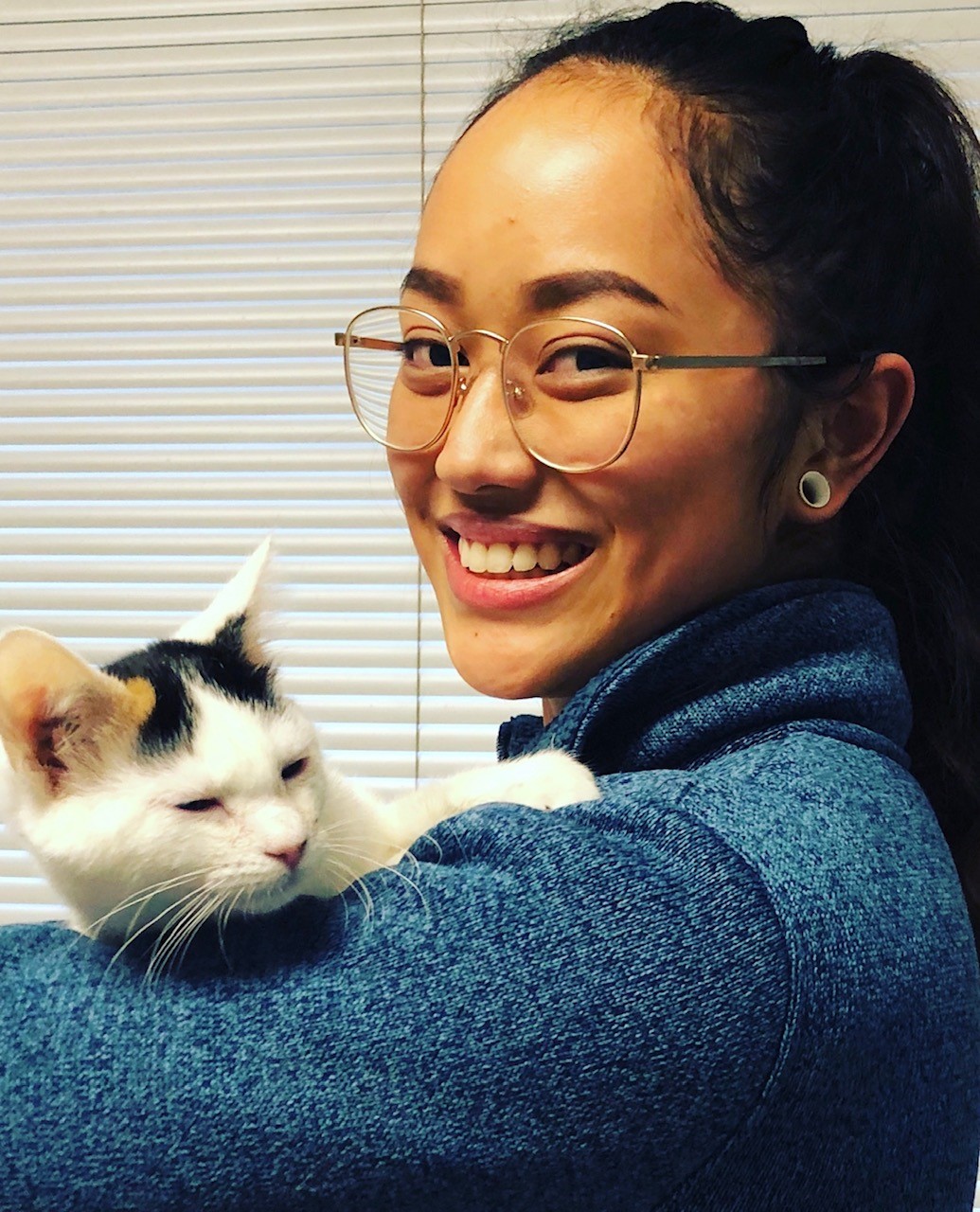 Jess Em
Inventory & Technician Manager
Jess is currently studying to become a Registered Veterinary Technician at Columbus State. She has taken the initiative to become Fear Free Certified and is continually improved our facility with her care. She discovered her passion for helping animals after losing her kitten, Jin, to Cancer. Jess and her husband, ChanRak, currently have 3 rescued cats (Mugen, Fuu, and Sokka). She enjoys fostering cats and volunteering at shelters. She has a termendous compassion for making patients comfortable.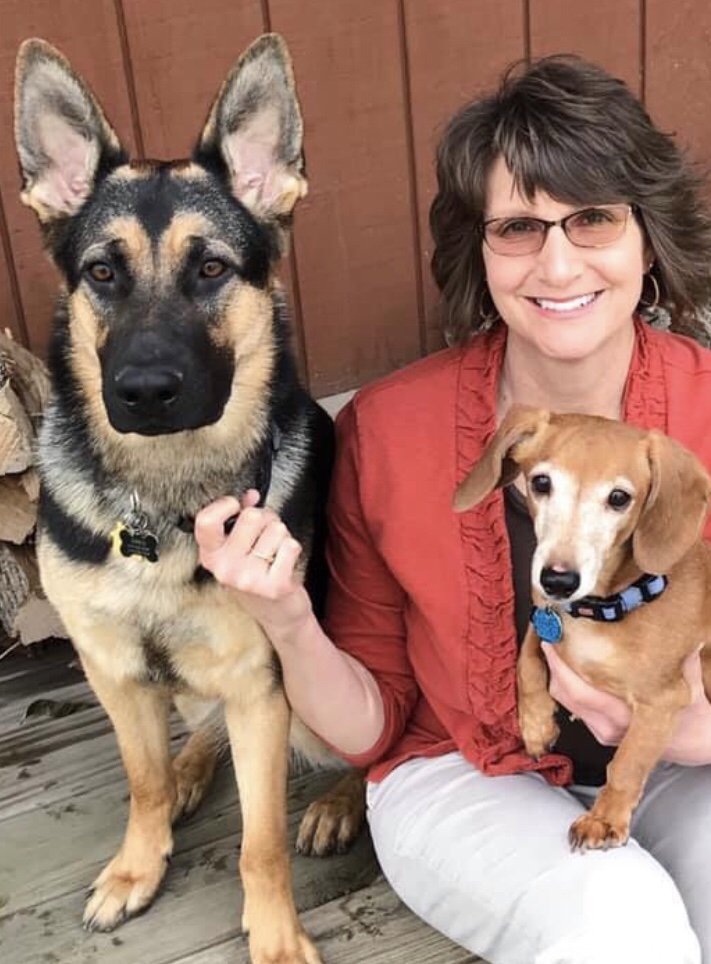 Charlene
Client Relations Specialist
Charlene graduated from Malone University in Canton, Ohio with a Bachelor's Degree in Biology. She was raised on a Holstein Dairy farm in Clark County, Ohio, and then was a zoo keeper at Busch Gardens and Disney's Animal Kingdom in Florida. Her family includes her husband, Greg, a Dachshund, Bug, a German Shepherd,Willow, and a cat, Remi.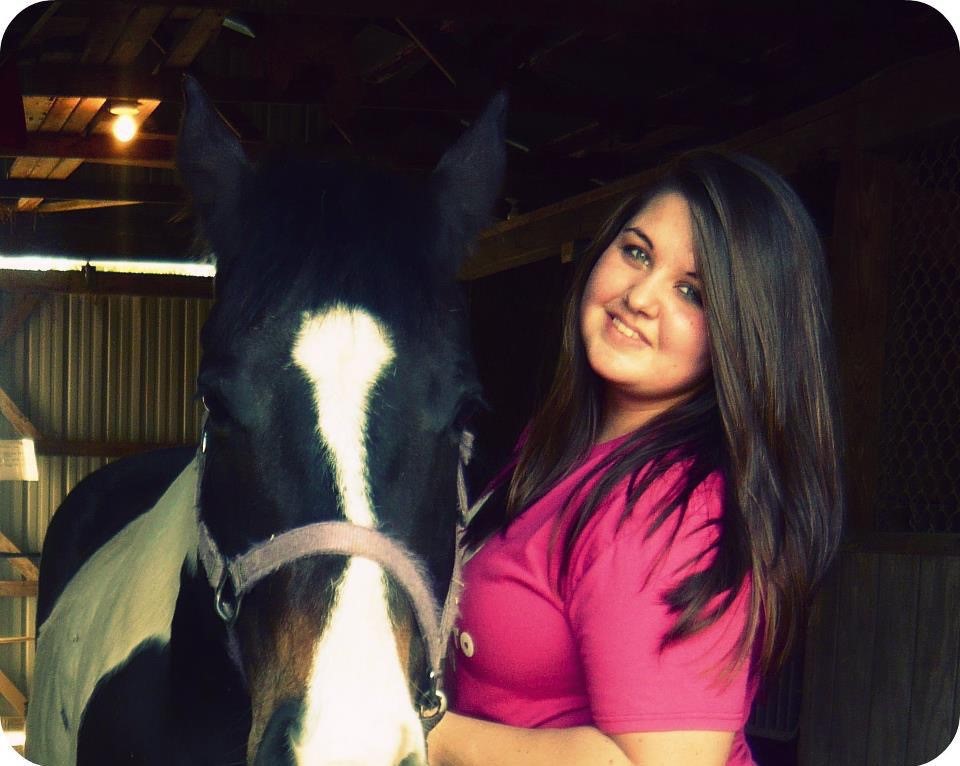 Madi
Client Relations Specialist
Madi grew up in Grove City and graduated from Grove City High School in 2012. She attended  The Ohio State University Agricultural Technical Institute and completed an associates in Horse Science in 2016.  She has an adorable  son named Weston and a cat named Paisley. Madi loves working with horses, photography, camping and western horseback riding.
Janet
Client Relations Specialist
Janet has been a familiar face to all of our clients for more than 25 years. Janet's friendly personality and wonderful listening skills put our clients at ease.  Janet and her husband, Rick, are Grove City natives and have two daughters, Amber and Ashley.  Janet breeds German shepherds and currently has many dogs as well as two cats and an African Grey parrot named Domino.
Ashley
client Relations Specialist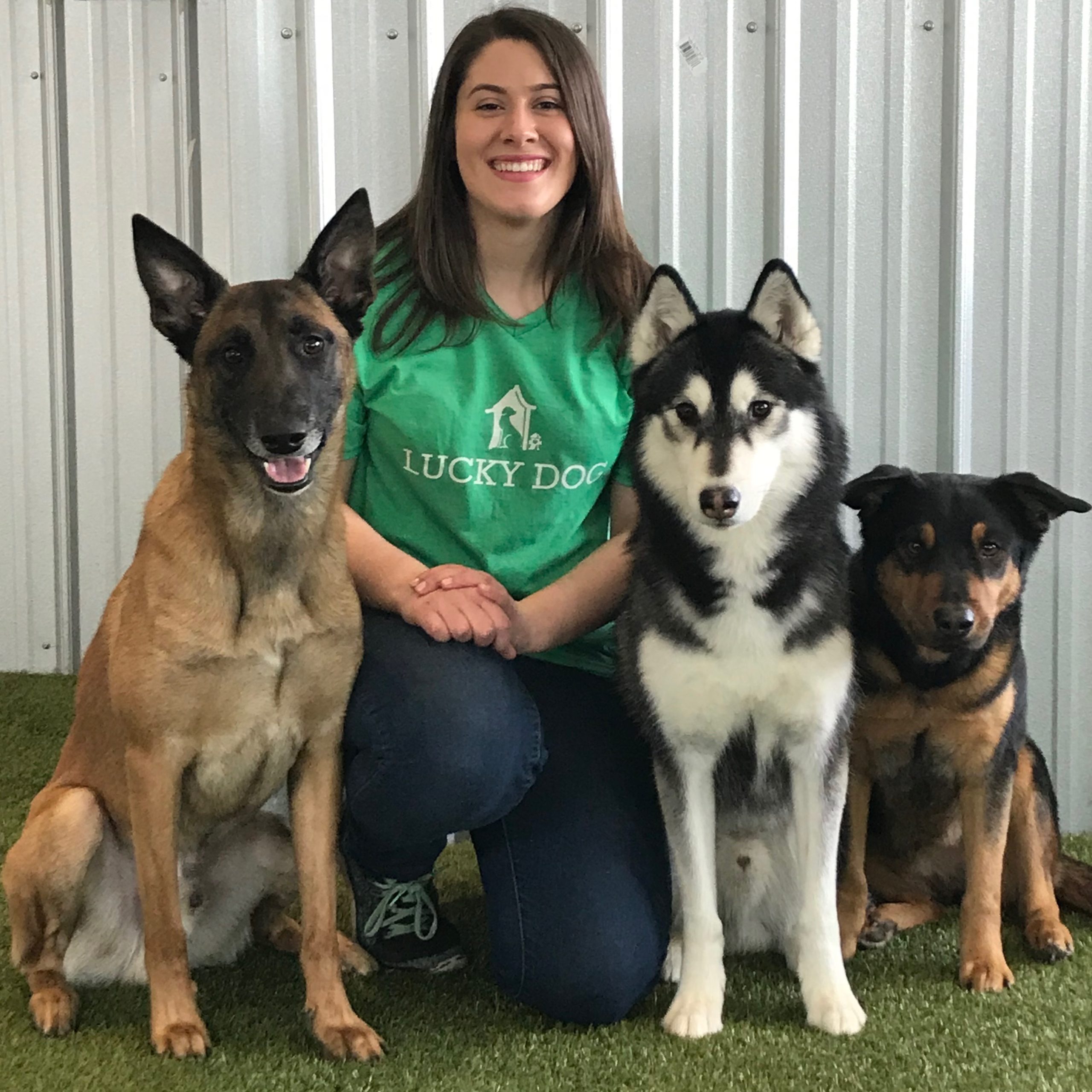 Emily
Client Relations Specialist
Emily is a certified trainer through Starmark Academy in Hutto, TX. She has been working as a dog trainer in Texas and Kentucky since 2013, and now owns her own training business, Absolute Canine Training est 2019 here in Grove City. Her family, outnumbered by dogs, includes boyfriend Austin, Hurley (Siberian Husky), Buster (Cattle Dog mix), Mako (Beligian Malinois), and Sirius. (Lab mix). She is a phenomenal trainer and we are very fortunate to have her with us.  She provides group and private training.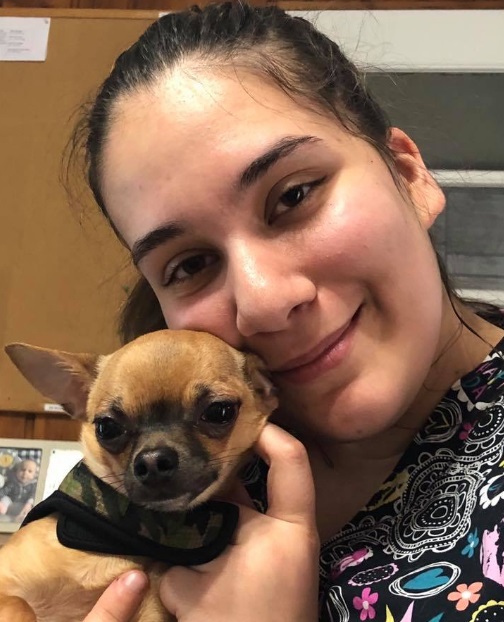 Hunner
Registered Veterinary Technician (RVT)
Hunner graduated with her degree in Veterinary Tehcnology in 2018. She has quicly developed extroardinary technical skills. Her proficiency with listening to clients and helping patients result in many clients requesting her for their appointments. She has an adorable chihuahua named Kuda.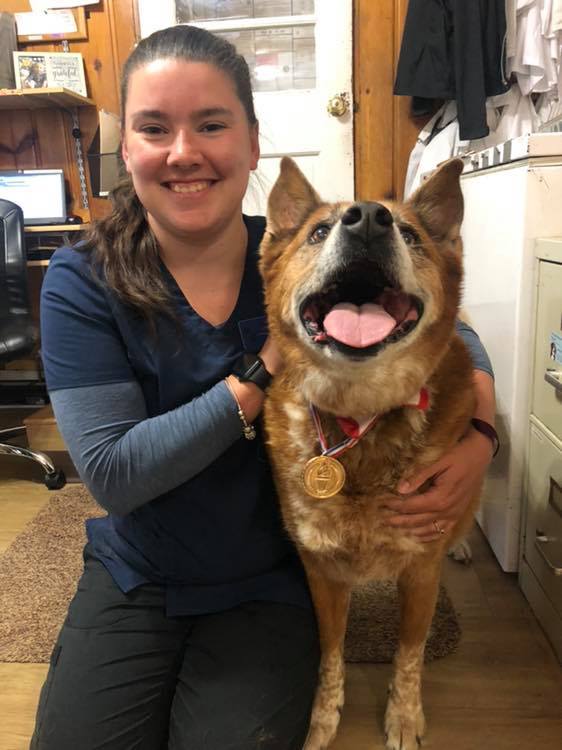 Sherry
Registered Veterinary Technician (RVT)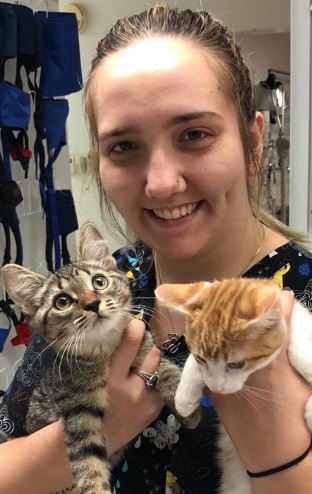 Tessa
Registered Veterinary Technician (RVT)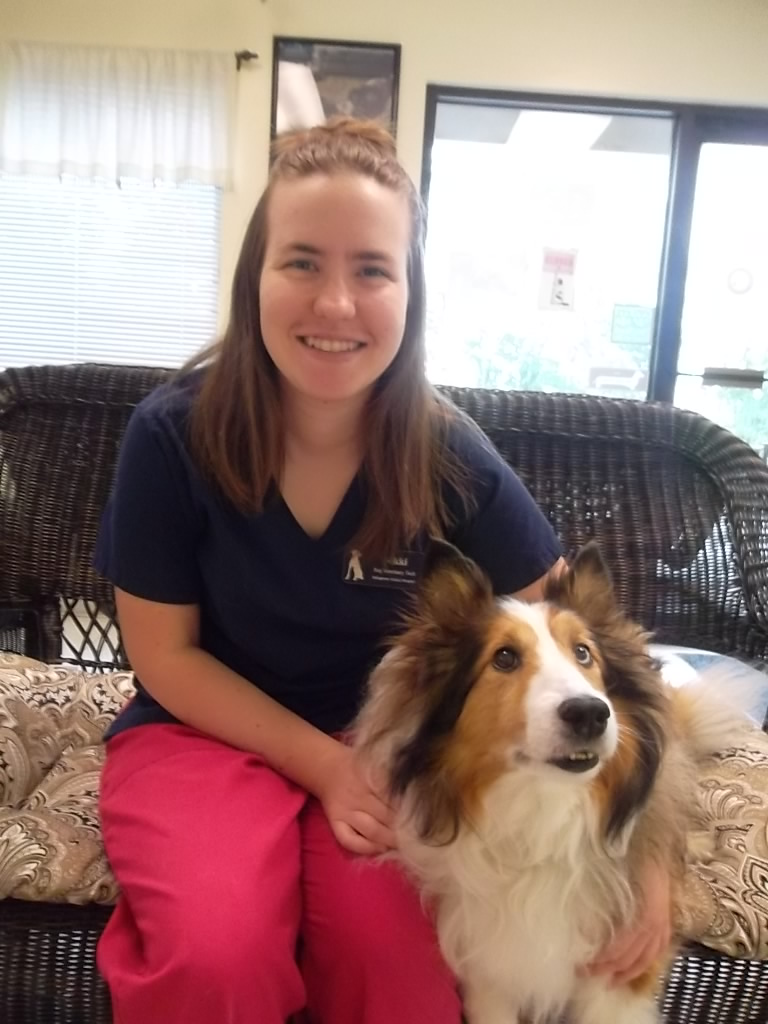 Niki
Technician Assistant
Nikki graduated from Columbus State Community College Veterinary Technician program in 2015.  Nikki has always had a love for working with animals.  She has a Shetland sheepdog named Bluejack at home.  In her free time she enjoys spending time with family, being outdoors, and off-roading in her Jeep!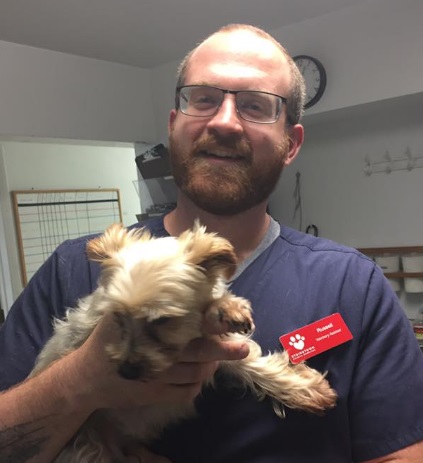 Russ
Technician Assistant
Russ is currently completing his Registered Veterinary Technician degree at Columbus State.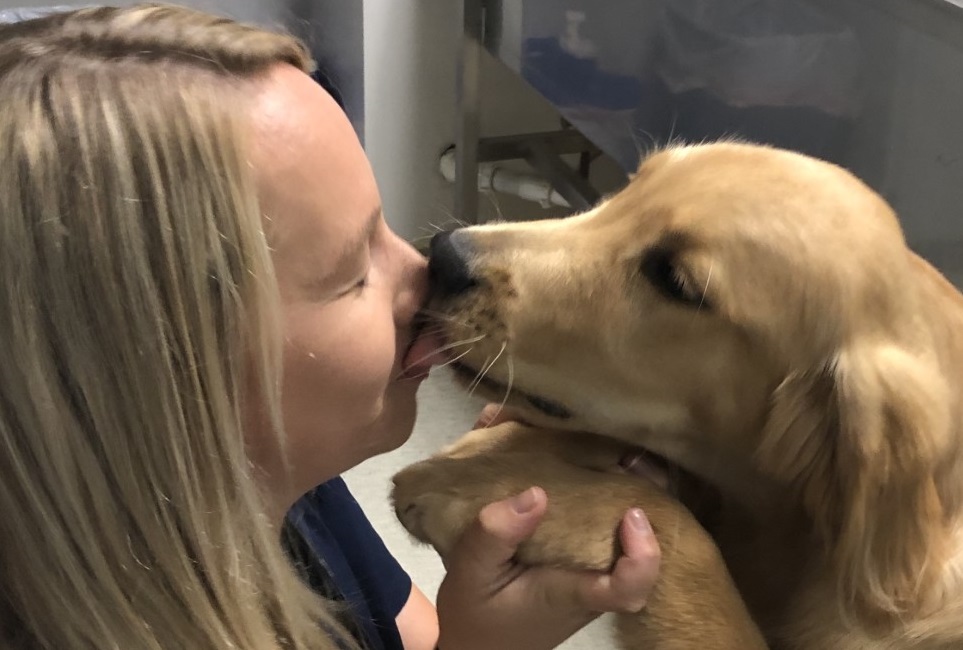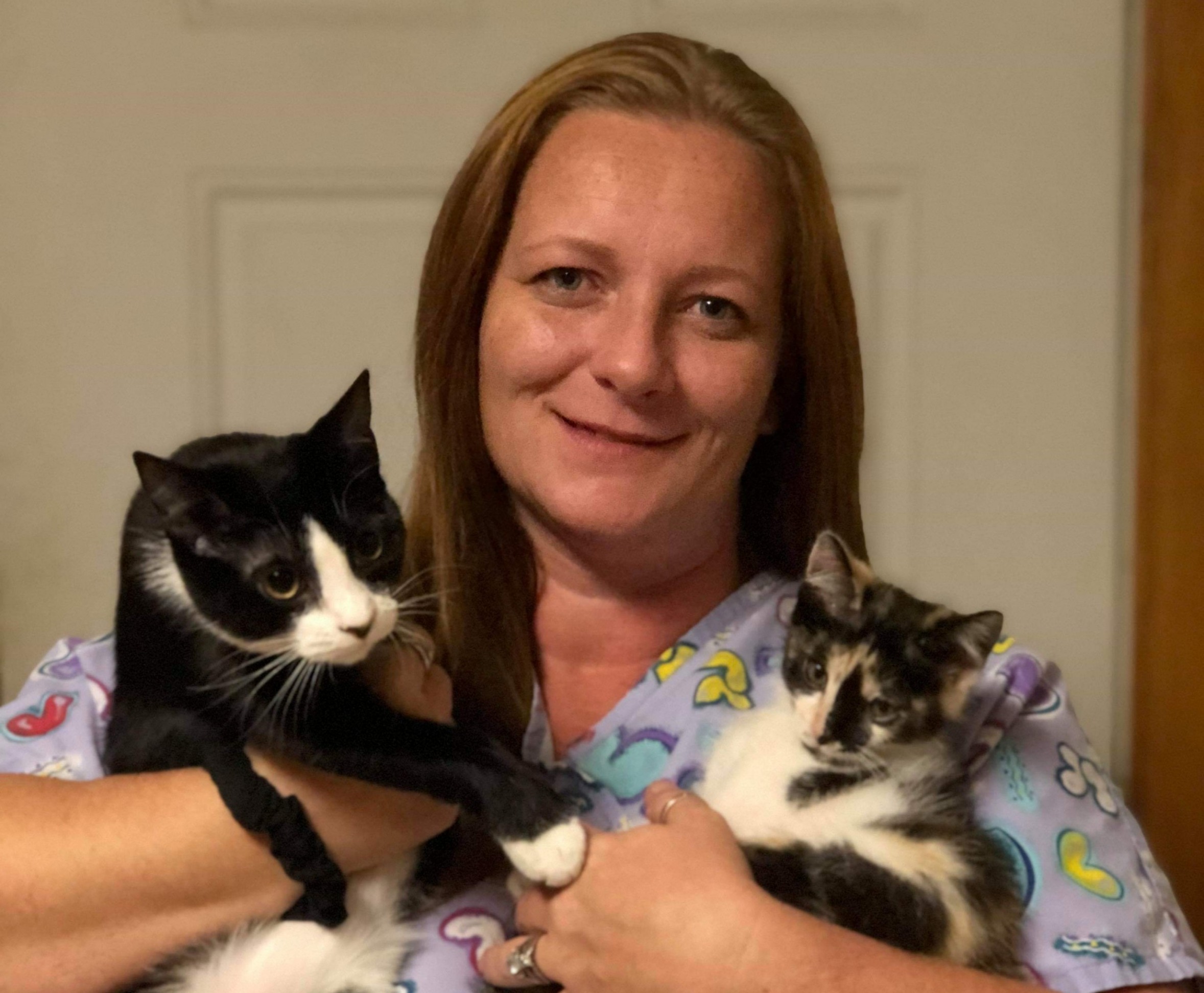 Sonya
Hospital Assistant
Sonya grew up in the small village of Ashville, where she met her husband Glen. Together they have 5 beautiful children. Before coming to Stringtown Animal Hospital she worked as a Home Health Aide for 15+ years. She loved caring for the elderly and putting a smile on their faces. Sonya is always willing to jump up to help other staff members as well as help with the care of our patients. She loves spending her free time with her family, drinking coffee with friends and loving on her 2 cats, Roo and Roni.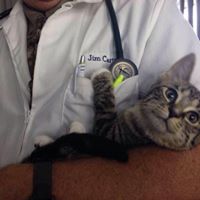 Top 5 Reasons to Choose
Stringtown Animal Hospital
Our compassion for pets

Our knoweldge of pet health

Our individualized care

Our positive and skilled team

Our appreciation of you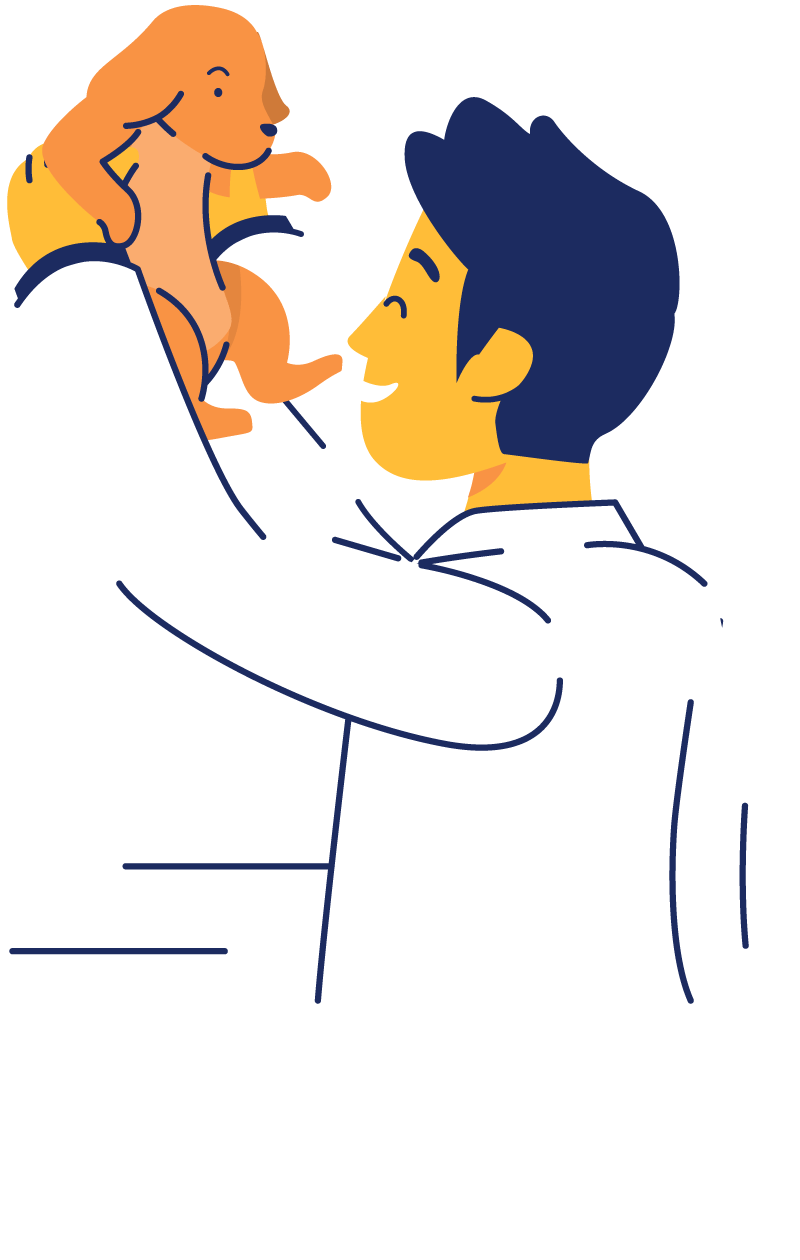 Preventive (Wellness) Care
Our team will evaluate your pet's lifestyle to determine what vaccines, food, heartworm preventive and testing will keep them healthy. Twice a year examinations allow us to guide you as your pet ages and needs change.

Diagnostic Laboratory
Our onsite diagnostic laboratory provides quick accurate answers when your pet is ill. Therefore, blood, fecal, and urine tests, radiographs, and ultrasound can be performed onsite. This results in immediate treatment and avoidance of higher costs of testing at specialty hospitals.

Surgical Services
All of our surgeries are performed with the same supportive care that a human hospital delivers. Pre-anesthetic blood tests, intravenous fluids, continuous heart and respiratory monitoring, pain medication, and personal designated Registered Veterinary Technician for your pet are our standard of care.

Technician Appointments
Our Registered Veterinary Technicians go above and beyond to assist you with the care needed for your pet. Technicians are available onsite, by phone,  e-mail and text messaging to answer questions and make sure you are comfortable with the care prescribed for your pet.